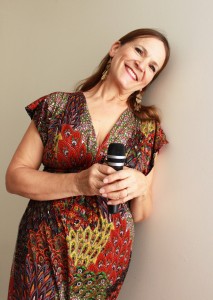 Gail started playing saxophone in the seventh grade. She continued through high school and was picked to appear in several provincial honour bands.  Music has been a family tradition –  her father played guitar, accordion and sang, her mother can still play the fiddle and her sisters added clarinet and saxophone.   Gail gained a lot of stage experience performing with her family band throughout Edmonton and the surrounding communities.
Gail attended the University of Alberta majoring in Computer science while playing in various concert and jazz band ensembles.  Upon graduation she worked as a computer software programmer for many years and continued playing in different concert and jazz bands.  Today SixFeetUp is her main musical outlet but she joins choirs and sits in with jazz bands and sax quartets whenever the opportunity arises.
Gail combines her love of music with her computer skills in SixFeetUp.  She arranges the backgrounds and our individual horn parts, sings, and plays tenor and soprano saxophone. Her love of performing is evident on stage as she transforms herself from a reserved Grandma into a crowd-pleasing diva.